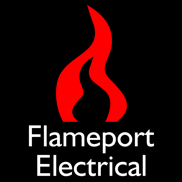 Arc Fault Detection Devices - Documents
These are various documents from manufacturers of AFDDs and others.
Pages from most of these were used in the Part 3 video on AFDDs. They are all from 2018 and 2019.
Downloads
These are all PDF files.
OEZ Minia application manual for AFDDs.(12.5MB)
Several pages of technical information on AFDDs, plus catalogue of devices available.
AFDD Technical Guide by ABB. (6.4 MB)
Contains descriptions of several test scenarios for AFDDs and techical information regarding what they are designed to detect.
BEAMA guide to AFDDs. (1.1 MB)
A general overview of AFDDs from BEAMA, a trade association for the electrotechnical sector.
EATON AFDD Application Guide. (0.3 MB)
Application guide for EATON AFDDs, which includes the fault finding flow charts featured in the Part 3 video.
EATON AFDD Range Brochure. (1.7MB)
Marketing materials for EATON AFDDs, contains descriptions of how they and other devices work.
EATON Technology To Protect. (0.7 MB)
Short marketing brochure from EATON.
WYLEX 18th Edition Consumer Unit Poster. (2.2 MB)
2 sided poster from Wylex, with their vision of what an 18th Edition consumer unit should look like.
mi02_2017_en.pdf