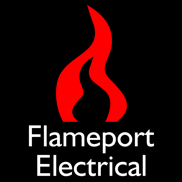 Saving Electricity - spending over £50
New Appliances
When buying a new appliance such as a washing machine, freezer or cooker, make sure it is an 'A' rated one. Also check on the annual electricity consumption for the appliance you are buying - the differences between models can be significant.
Particularly with freezers and fridges, the cost of buying the appliance is small compared to the cost of electricity it will use during its lifetime.
Energy ratings and annual energy consumption figures should be provided where the appliance is displayed for sale. In showrooms this is usually a label on the front. Websites and catalogues should provide this information on the product description page.
Rewiring your house?
Carefully consider what type of lighting you want in your home. Dozens of halogen downlighters might look good in kitchen showrooms, but they use huge amounts of electricity.
Fluorescent lighting doesn't have to mean a bare striplight on the ceiling. There are literally thousands of light fittings available - catalogues are available from lighting manufacturers.
LED lights are available in a vast array of types - including those which can change to any colour you want. They cost more to install than other types, but will reduce electricity consumption by 90% compared to incandescent lighting.
Room lighting doesn't have to be ceiling or wall mounted. Socket outlets for floor standing lamps or table lamps can easily be wired to wall switches.