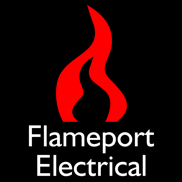 Mains Supply, Meter and Consumer Unit
Example of a typical mains supply and consumer unit.
16th edition?
The consumer unit shown here is typical of those installed under the '16th edition' of the wiring regulations. It has a single RCD which covers circuits for socket outlets. Lighting circuits have circuit breakers only, no RCD.
At the time of installation (2007), RCDs were not required for all circuits. Today RCDs are required for all circuits which have non-armoured cables concealed less than 50mm deep in walls, which applies to the majority of cables in a domestic installation.
Older consumer units like this can easily be upgraded by changing the MCBs for RCBOs, which are a circuit breaker and RCD in a single device.
Additional items
Other items shown in this video are the supplier's cutout with fuse, electricity meter, connector blocks ('henley' blocks), and a small transformer for a doorbell.
The doorbell and socket outlet are fixed to the meter board which is technically not permitted, however it is common to see such items fixed to it.